All-Inclusive Managed Services
PMCS as Your Outside IT
All-Inclusive Managed Services
PMCS as Your Outside IT
For a flat monthly rate, PMCS will become your IT Department.
Our experienced, professional staff will support your employees and your environment for all of your tech services needs.
"I have been using PMCS for our business for many years now. It is a little scary to have to rely on a company to protect and maintain all the data that makes your company run. We tried a few companies prior to finding them with limited success. PMCS however, has always been there to take care of the needs of our office. They have helped to guide us as our operations have grown. They are available to come to the office or assist remotely which comes in very handy sometimes. I have also referred other people to them as well who have been equally satisfied. I would encourage anyone to call Gary and his friendly staff at PMCS."
- Michael Shaar, Owner of SIG Property Management

Greg Duecker, IT Manager
Western Municipal Water District
Why Hire Us For Your IT Needs?
With All-Inclusive Managed Services, you aren't wasting money and time on break-fix issues, you're investing in the future of your company. Bringing on our staff as your IT department will save you money and headaches so that you can grow your business while we take care of the tech.
The right tech team increases your productivity and keeps you from dealing with expensive downtime and delays. We're here to lift you up, not weigh you down.
Protecting your Business and your Data
Security is our number one priority.
We put tremendous effort into making sure that our customers' tech environments are robust and secure and that you're always ready to come back quickly after an outage or a loss of data. Whether there's a natural disaster that knocks out power or an employee who accidentally deletes the wrong file, we make sure that your data is backed up frequently, stored securely, and accessible at a moment's notice.
With frequent backups and proactive monitoring to ward off ransomware and hacking attempts, we'll keep your data safe.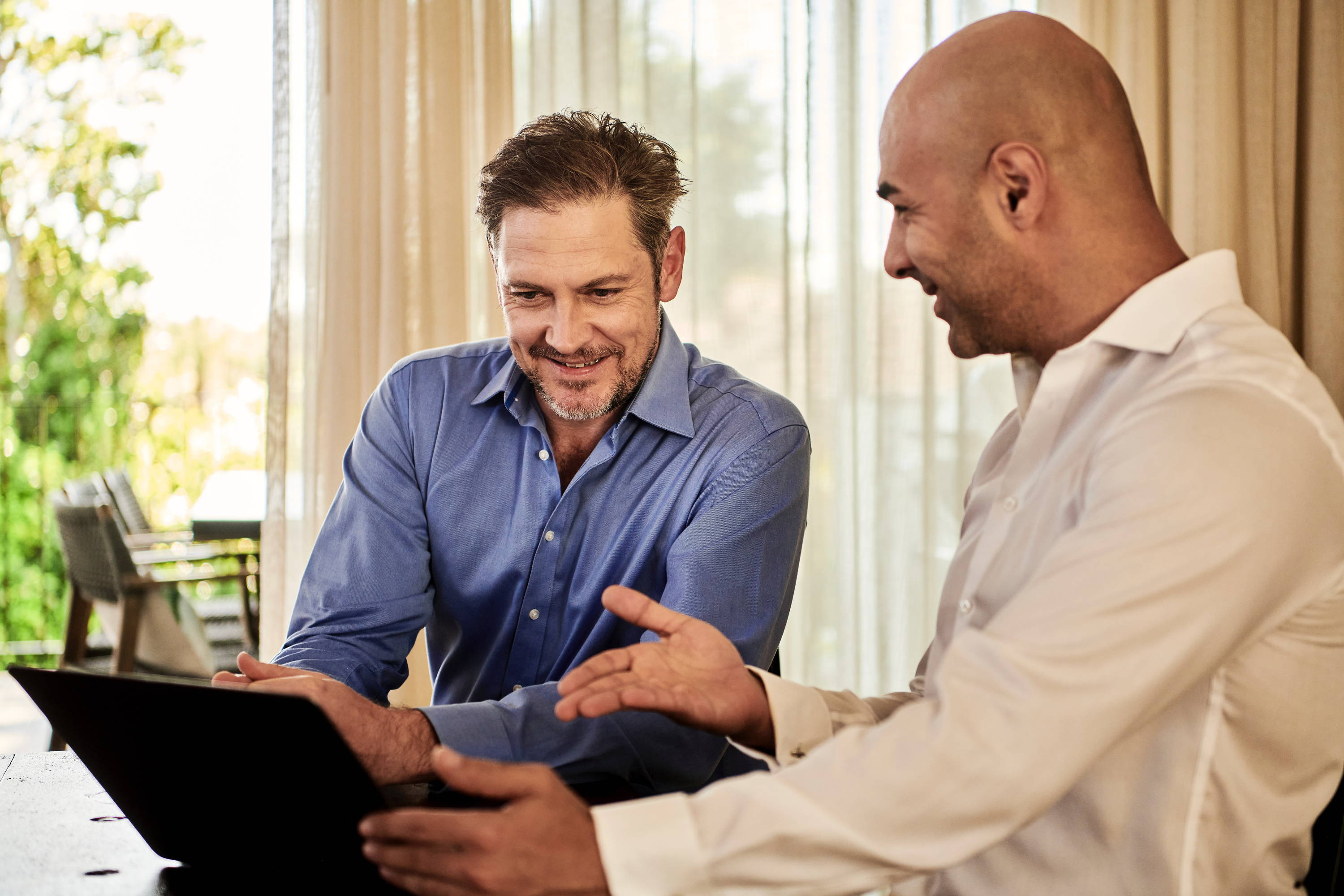 We're the Experts so You don't have to be
We're the IT people. Nobody would expect us to be librarians or surgeons or aerospace engineers. We'll leave the scalpels and landing gear to you, you leave the Network Design, Server Infrastructure, and IT to us. We have decades of experience and are constantly updating our methods and tools to keep up with changing technologies and changing threats.
Whether you need an IT department or advice on a project with an eye to technology, we're available to assist you to make the best decision with the knowledge that we've learned so that you don't have to.
Make Downtime a thing of the Past
There will always be interruptions in the day – maybe someone forgets a password, or a file is corrupted, or an ISP is down. With PMCS in your corner that means that our technicians are the ones who hop on the case instead of tying your office manager up with hours on the phone or allowing hours of downtime for an employee while they wait for tech support to pick up the line.
Most calls to our office can be quickly, efficiently resolved by our team of experienced techs, saving you time and making sure you're back to business as fast as possible.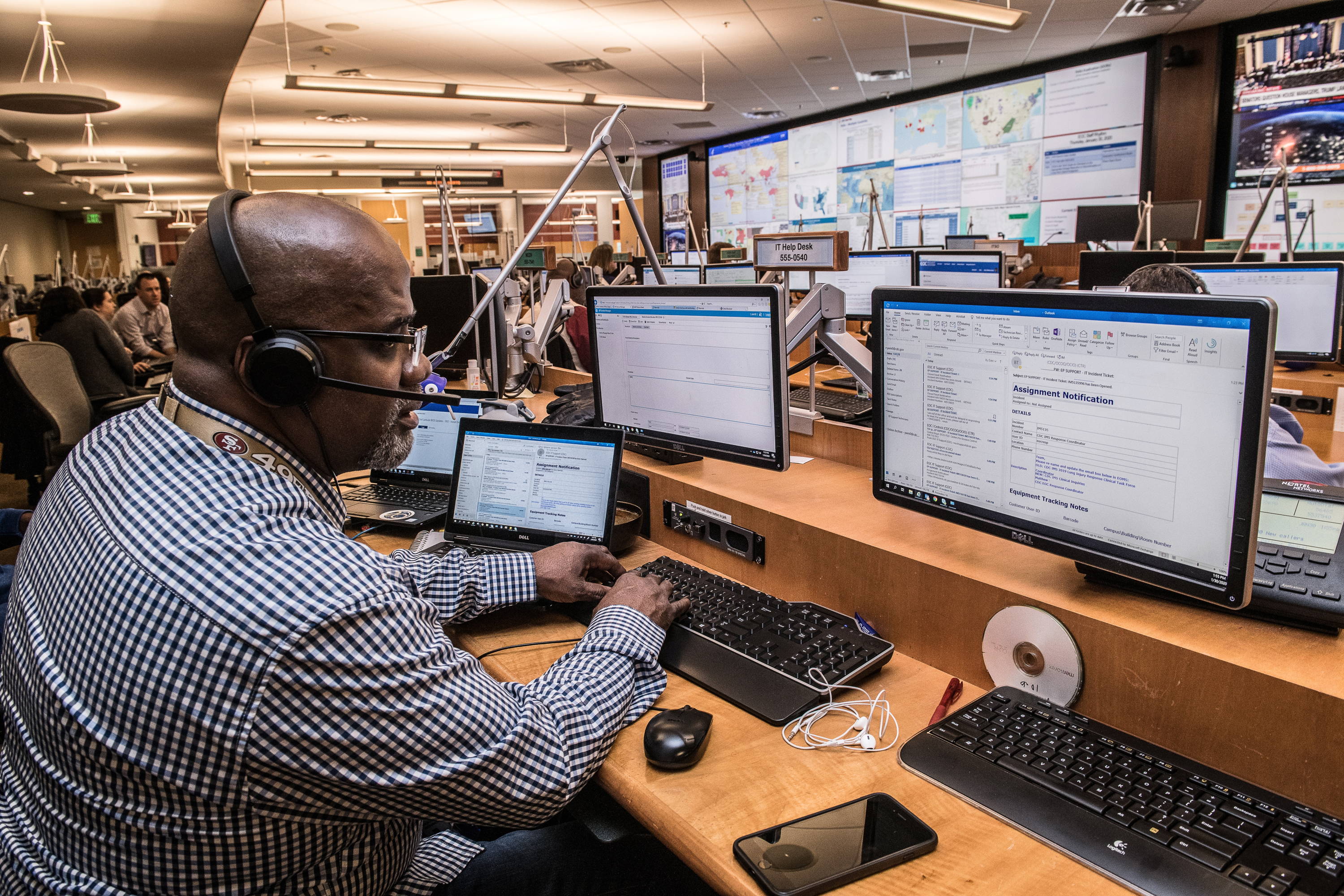 Budget Wisely
With a flat monthly cost, All-Inclusive Managed Service plans mean that you don't have any surprises to wreck your budget if there is a ZeroDay attack or a major vulnerability revealed. We will work with you to stabilize your environment and make it as predictable as possible so that you can plan your growth and plan your budget.
Working with PMCS means systems that work now and a plan for the future, projecting your IT needs in advance so that you won't be hit with surprise expenses or last-minute surcharges to replace failed hardware.
We'll Become an Expert on You
Have the comfort of working with a team that knows your network and your needs. No more calling in contractors who have to learn everything from scratch and may not be able to work with legacy systems. At PMCS we will become familiar with your needs as we work to modernize and stabilize your environment to keep it robust, healthy, and efficient in the future.
No matter what industry you are in, PMCS can help with compliance, stability, accessibility, and redundancy to make sure you aren't dragged down by IT challenges.
Who can we help? Who CAN'T we help?
PMCS has worked across a huge number of industries, supporting everyone from medical offices to electricians to engineering firms. We will be able to work with the unique needs of your industry, whether that is HIPAA compliance or shockproof laptops. We're experts at being the experts you need for the results that you want, no matter what field you're in.
Construction & Trade Services
Ready to arrange a FREE IT consultation and start loving your IT experience?