Hardware, Infrastructure, and Project Consultation
One of the biggest and best investments you can make toward the future of your business is building a strong, robust foundation for your IT hardware. Many businesses start buying consumer grade computers, low-end servers, and cheap network devices and a few years later they wonder why things keep breaking and costing so much to fix.  
PMCS has decades of experience building customized networks and technology environments across dozens of fields, and we can help you to build up the kind of infrastructure that will grow with you instead of dragging you down.  

Hardware – Good Equipment for Longer Life Cycles 
It is perfectly possible to buy $200 ChromeBooks for each of your users and send them out into the world, just as it is perfectly possible to buy a cheap server and hope that nothing goes wrong. But that is not how we do business. PMCS understands the importance of initial investments to save you money over time, which is why we work with business-class hardware manufacturers to provide the kind of hardware that's built for a workforce, not for a dorm room.  
Business-class hardware includes better warranties, better service, sturdier parts, and machines that are designed to be upgraded instead of being disposable. If you're paying for a workstation laptop, we believe that laptop should be reparable and upgradable so that it can be used for longer and repurposed as time passes.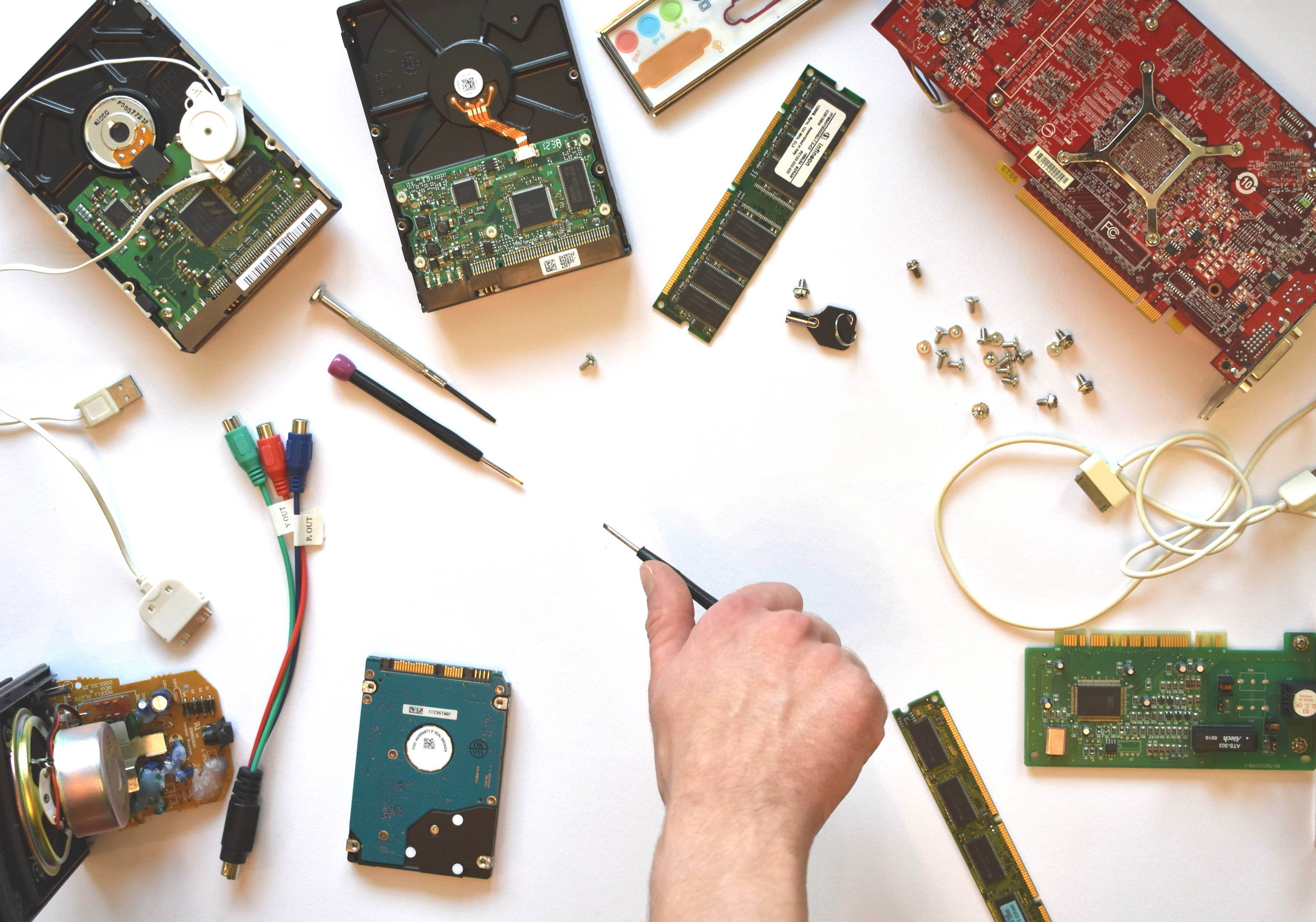 How a Hardware Cycle is Planned 
We start working on hardware implementations with an understanding of the lifecycles and limitations of the machines that we are using. Hard drives don't spin forever, and the snappiest processor produced today will move at a snail's pace with software written ten years from now, so when you consult PMCS for hardware purchases we are already planning their upgrades and replacements.   
For each piece of hardware that you purchase through PMCS we will:
Keep initial cost and future upgrade and replacement costs in mind.

Anticipate hardware upgrades on desktops and servers 2-3 years after purchase, and anticipate replacement or extended warranty coverage 3-5 years after purchase. We make recommendations for networking equipment based on manufacturer lifecycles, and aim for a minimum five-year lifespan based on the manufacturer specifications and your anticipated growth.

Track and renew warranties and firmware to ensure that your hardware is protected and efficient, and that if there is a failure for your device it will be repaired swiftly. We do not recommend keeping major infrastructure in place that is out of warranty. 

We will have a tentative replacement date on the day that new hardware is installed, not because we believe that it is necessary to churn through equipment, but in order to predict and plan for your expenses.
The better we can plan, the more money we can save you in time lost to equipment failure. You'll never pay less for a computer that you have to replace because of an unplanned outage than one that you already had built into the budget because its lifecycle was coming to an end.  
It is vital to us that our customers understand that their stability is only as good as the stability of their hardware. If your vital business programs are running on a 7-year-old, out-of-warranty server, you are running directly toward an expensive disaster and potential weeks of downtime.

Infrastructure Projects
PMCS builds and manages the following infrastructure:
Servers and Server Clusters

Network Infrastructure

Backup Architecture and Onsite Storage

Phone Systems

Workstations

Laptops 
Do you know what you need? Reach out to us for a quote.  
Do you not know what you need? We can help you even more. Schedule a consultation with PMCS to determine what we can build for you from the ground up that will suit your specific needs and be ready to grow.

Fill out the form below to schedule a free consultation.